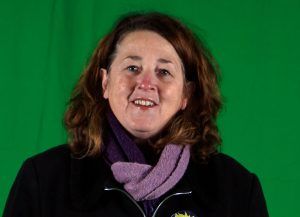 MS. EILISH COMERFORD is a community development worker in St. Michael's Family Resource Centre (C.D.P.) in Inchicore. Her work to date has been mainly in the area of social and physical regeneration in the Lower Inchicore area.  Previous to that, she worked as a youth worker in St.Brigid's Family and Community Centre with the Traveller Community in Waterford City where she was involved in accommodation issues and campaigning for improved conditions for this community.
Ms. Comerford is a graduate from NUI Maynooth where she completed a Diploma in Community and Youth Work and a Degree in Applied Social Studies. Additionally, she has an MA in Equality Studies from UCD and her thesis on the 'Impact of Austerity Measures on Lone Parent Women' was completed in 2012.
Ms. Comerford is a voluntary active member of Housing Action Now a group affiliated to the European Action Coalition for the Right to Housing and the City.
She is interested in social justice and equality issues, particularly housing issues. She has worked in both a paid and voluntary capacity to advocate and campaign in order to ensure that people have access to a safe secure and an affordable home.
Ms. Comerford is a sports fanatic and her other interests include a love of music, theatre, walking, spending time with family and friends and of course socialising.