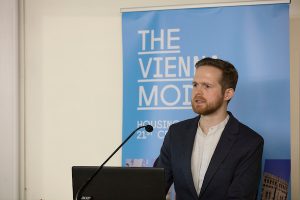 MR. PADRAIG FLYNN is a Director and Researcher with SOA Research CLG.
SOA Research CLG is a multidisciplinary research collaborative, formed to promote the possibilities for self-organised, collaborative and cooperative approaches to housing in Ireland. Its members are based in Dublin, Hamburg, Barcelona and Aarhus.
SOA's work aims to influence a changed attitude to urban living and housing development in Ireland. Through a series of projects (including publications, exhibitions, public workshops and conferences) they aim to inform and educate the Irish public in regard to alternative, socially and environmentally sustainable housing models, which encourage and facilitate diversity, adaptability and community development.
They hope to inspire Irish people as to the possibilities for participating in and contributing to high quality diverse urban neighbourhoods, as well as the potential for self-organised development.