Useful Links
Affordable Housing Conference held in Vienna in December 2018
This discussed questions like which legal and financial conditions are necessary in Europe to increase investment in affordable housing? Which benefits does affordable housing provide for European cities and the economy?
City of Vienna Housing Website
Vienna differs from other major cities in many respects. This is particularly visible when it comes to the different housing options available to its residents with the exemplary Viennese model of housing subsidies at its core.
https://www.wien.gv.at/english/living-working/housing/index.html
The Vienna Model
Housing for the Twenty-First-Century City by Wolfgang Förster / William Menking (Eds.)
http://www.vienna-model.at/en/publikation/
'Home at Last' Report
Report outlines attitudes towards Rapid Build schemes and the challenges faced by homeless
http://www.dublincity.ie/%E2%80%98home-last%E2%80%99-report-examines-experience-residents-dublin-city%E2%80%99s-rapid-build-housing-schemes
http://www.dublincity.ie/sites/default/files/content/HousingAndCommunity/PolicyDocuments/Home_at_Last.pdf
---
Podcast
This is Where We Live
Website  containing audio podcasts and transmedia series exploring what it takes to shape great places to live and how Ireland is facing up to its future.
https://www.thisiswherewelive.ie/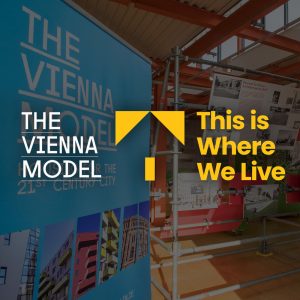 A series of podcasts The Vienna Model: Housing for the 21st Century, drawing on the recent seminars and exhibition, hosted by the Dublin Housing Observatory in April, are available on www.thisiswherewelive.ie 
Listen here:
Episode 1 What is the Vienna Model?
Episode 2 How do we create Affordable Housing?
Episode 3 Re-imagining Ballymun
Episode 4 Visions for the future of housing